Serious flight time
Posts: 1272
Joined: 07 Oct 2010, 07:59
Drone Type: Bebop
Has thanked: 53 times
Been thanked: 46 times
---
I've been hit!!
Posts: 2089
Joined: 01 Sep 2012, 16:14
Drone Type: AR.Drone 2
Location: USA - Portsmouth, Ohio
Has thanked: 0
Been thanked: 0
The good thing about this flying pumpkin is that it will always scare little kids as that age is replaced by the next lot every year.
---
---
Ready for take off
Posts: 26
Joined: 13 Oct 2013, 06:49
Drone Type: AR.Drone 2
Location: California
Has thanked: 0
Been thanked: 0
I saw this mod about a week ago. I thought it was an AR Drone at first, but I guess it's not.
Still a pretty darn good idea though for next year.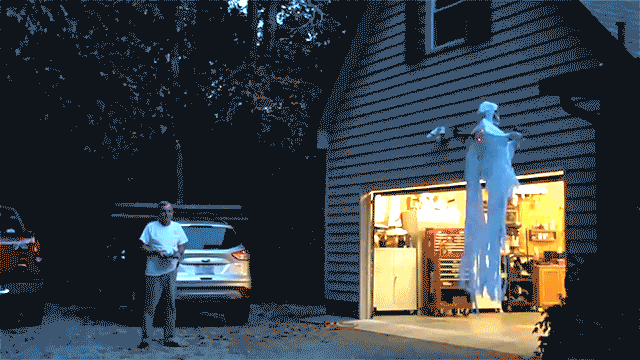 ---
Serious flight time
Posts: 1272
Joined: 07 Oct 2010, 07:59
Drone Type: Bebop
Has thanked: 53 times
Been thanked: 46 times
---
Just flips over
Posts: 88
Joined: 27 Jun 2013, 15:48
Drone Type: AR.Drone 2
Location: Roermond, The Netherlands
Has thanked: 0
Been thanked: 0
Now that's what I call a creative and unique mod
Controlling my AR Drone 2.0 and AR Drone 2.0 Power Edition (+ GPS) with FreeFlight on the Asus Padfone and QGroundControl on the Asus Transformer Book TX300
http://www.padfoneclub.com
" onclick="window.open(this.href);return false;
---
Serious flight time
Posts: 1272
Joined: 07 Oct 2010, 07:59
Drone Type: Bebop
Has thanked: 53 times
Been thanked: 46 times
*halloween bump*
---
Users browsing this forum: No registered users and 2 guests