i got the home remedy for those props that come warped in the pastic flatpacks from parrot... also seems to work on performance props from VGE
This fix addresses many problems as follows:
*jello/vibration in your video recordings
*won't climb or hold altitude
*drops about six inches every few seconds like clockwork... Like the motors are cutting out for a split second
*wanders around while hovering , won't stay still
*flips are ugly... almost bounces off the ground every time
*drops to the ground when coming to a stop from fast forward motion
*erectile disfunction, hammer toe, anal leakage, foul smelling discharge and diarrhea
i'll try to explain as best i can
first thing to check is the curve of the blade.. it needs the curve to provide lift
it should look like this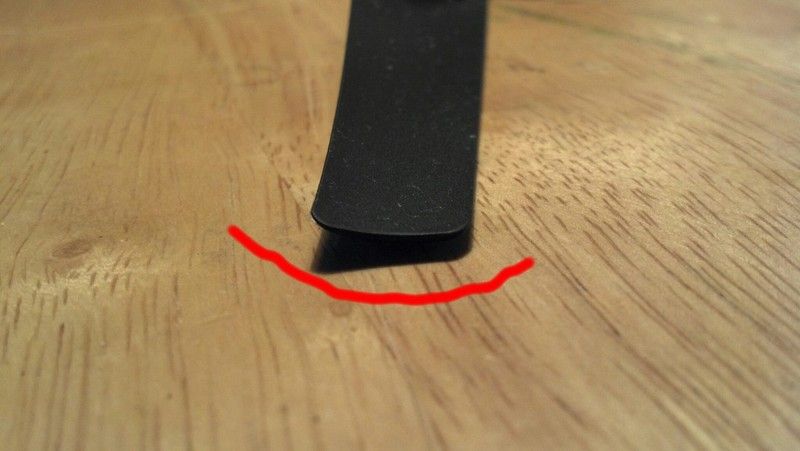 if it's flat... you can get the curve back by strapping to a curved surface and heating with a blowdryer on high heat and let cool... a D size Mag-Lite flashlight is perfect... or a 1.5 inch outside diameter pipe... like this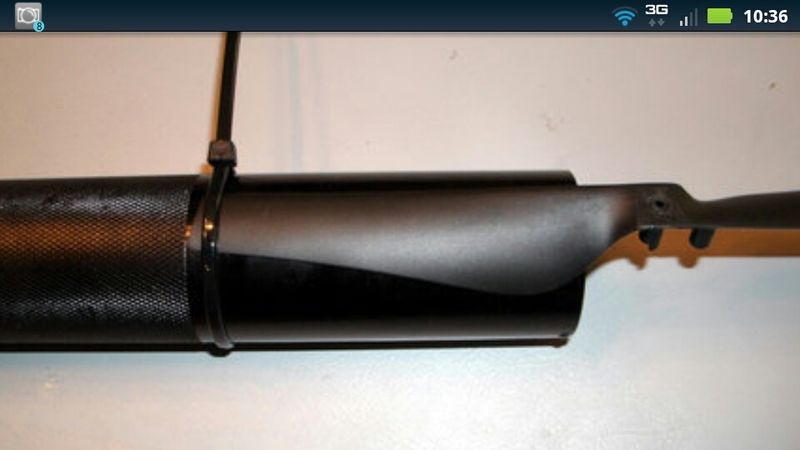 then you wanna get the bow out of the blade and get the pitch right... if your new blades are bowed like this.. you can still get it straight
you need a ruler and some clothes pins and rig yourself up something like this here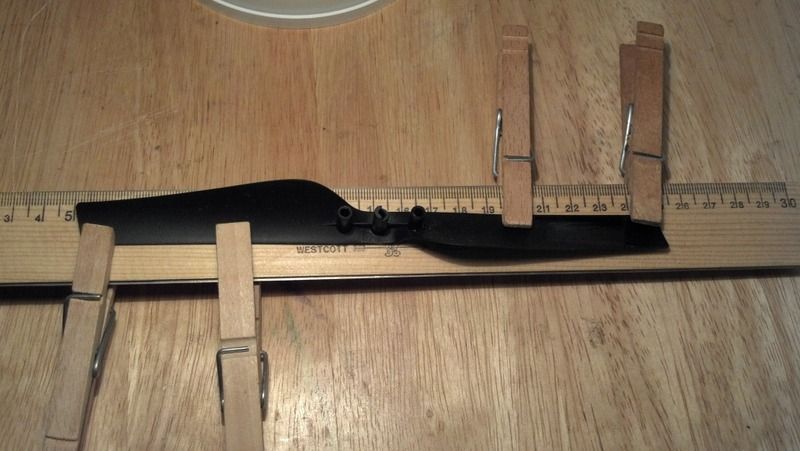 two clothespins on each end of the bade... one out at the tip and one about half way to take out the hump in the middle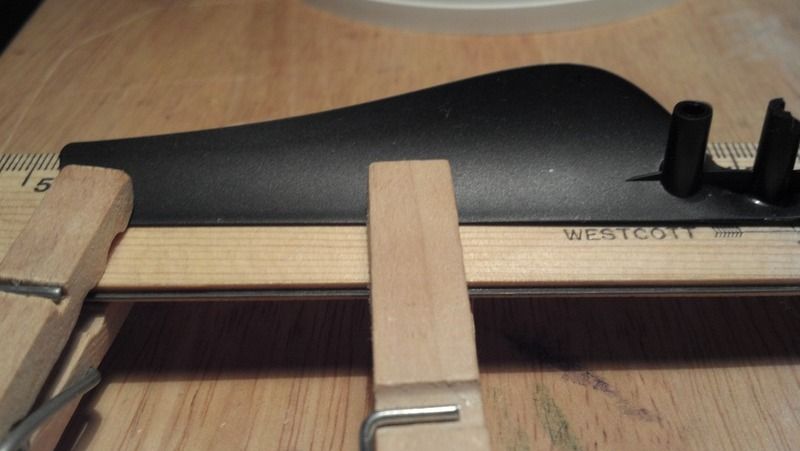 right on the leading edge of the blade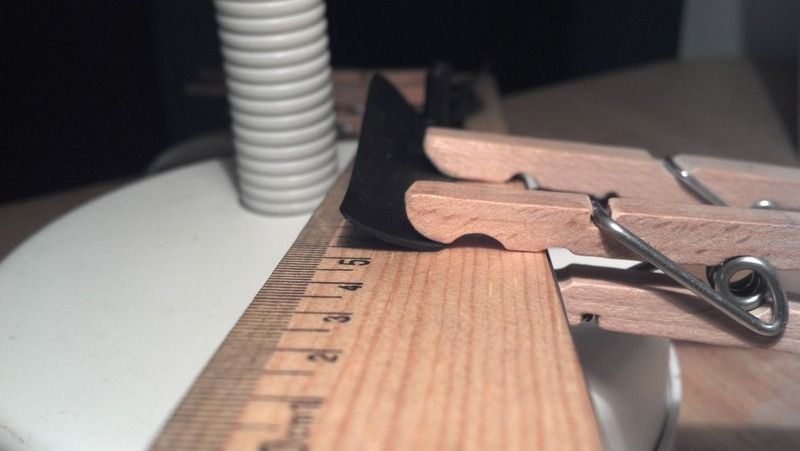 you only wanna pin down the leading edge of the blade where it slices into the air... if you pin down to far into the blade you will ruin the curve and lessen the pitch... if you just catch that front edge under the clothespin the back edge will pitch up and the angle of attack will take care of itself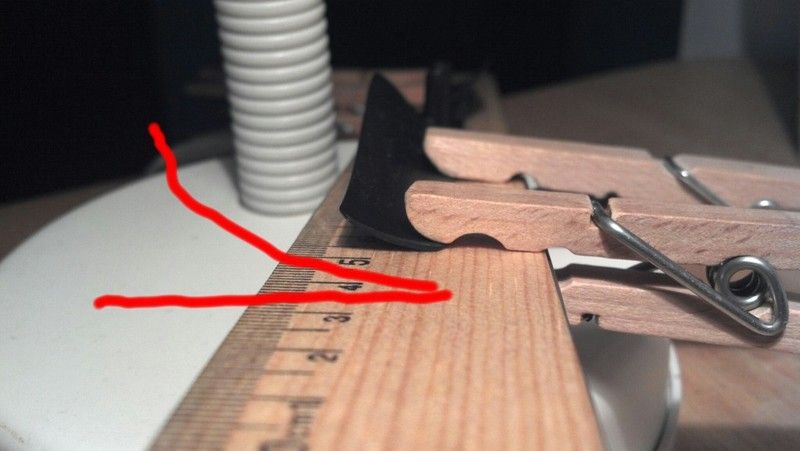 get it all pinned down and heat it up with a blowdryer on high heat for 3 to 5 minutes... let it cool to room temp and do it again... you might have to do it a few times to get the plastic to relax in this "good" position... but it works ya'll... i got three sets of blades fixed this way and i'm three for three... it's not like it ain't working on some of them... it even worked on the VGE performance blades... they fly good... they lift heavy batteries no problem... and the "drop altitude every ten seconds" problem goes away... and i had one REALLY BAD set that wouldn't even get 6 inches off the ground... they fly perfect now... PERFECT!!
then just balance them to get rid of vibration and your all new again!!!